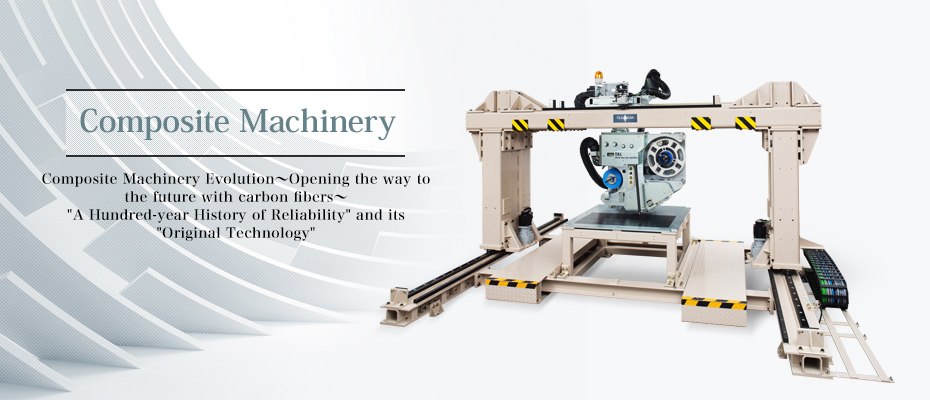 Tsudakoma has a lineup of "Automated manufacturing equipments" for CFRP Carbon Fiber Reinforced Plastic that revolutionizes material in the 21st century. While allowing mass-production, quality enhancement, and production cost saving of CFRP products, we actualize our customers' vision.
Tsudakoma created the "de facto standard in textile machines and machine tool attachments. Applying such reliability and original technology in cutting-edge composite material, we create the future. Tsudakoma aims for "The Composite Evolution."
News Release
Research & Development
In pursuit of reliable and original technology, our staff, accomplished in developing textile machines and machine tool attachments, is working on new technology for advanced composite material.
These are the responsibilities given to our development staff:
-Achieving efficient & precise automated processing for state-of-the-art composite material by studying its properties.
-Actualizing our customers' vision by close communication with customers as applications for advanced composite material continue to expand.
Here is the brain of "The Composite Evolution" Tsudakoma aims for.

Contact Us
For catalogs, drawings, and any inquiries, contact us by contact form.