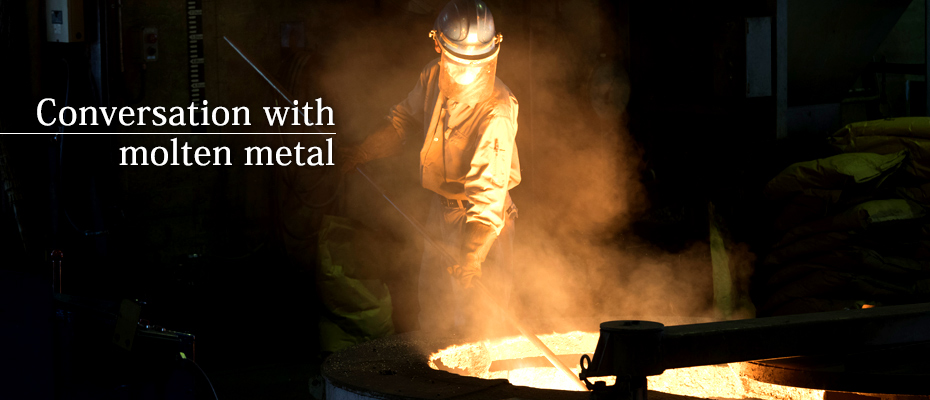 TSUDAKOMA has produced castings since 1934. After production by a cupola, hand molding, and semiautomatic molding machine in Nomachi, Kanazawa City, our modern casting plant started casting production at 700 tons per month in our current location (formerly Matto City, now Hakusan City) in 1971.
Responding to a boost in the state-of-the-art Jet Looms, modern production facilities such as renewed molding lines and melting furnaces were introduced in 1988. TSUDAKOMA now prides itself on our current production capacity of 1,200 tons of castings monthly.
Contact Us
For catalogs, drawings, and any inquiries, contact us by contact form.