[WATER JET LOOM] ZW8200 WATER JET LOOM
Products

WATER JET LOOM
ZW8200 WATER JET LOOM
Enhanced while maintaining the basis of the best-selling ZW8100
Dream Navigator leading synthetic fabric weaving
Higher speed - 10% improvement in loom RPM*
Water savings - 10% reduction in water consumption*
Clean - 70% reduction in grease entry into drainage*
*Compared with the existing models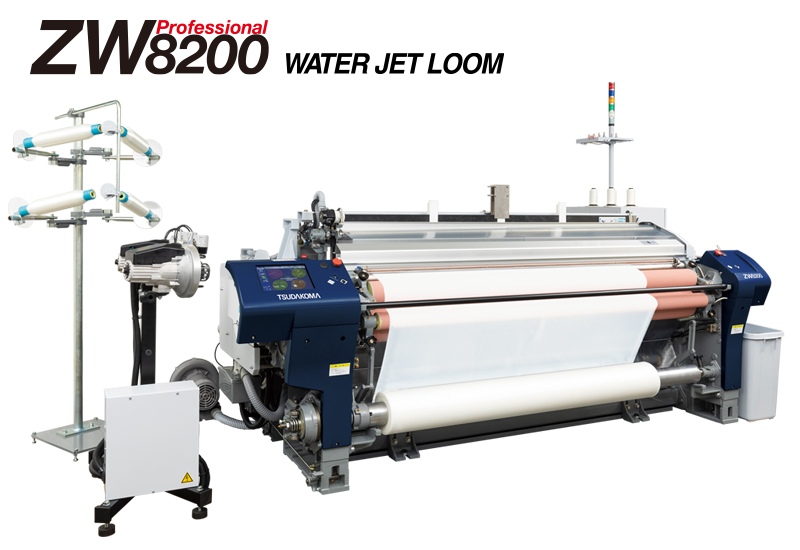 UH type nozzle

The UH type nozzle achieves stable weft insertion and significantly reduces water jet blowing into the air.
By firmly holding the weft tip with the advanced part of the jetted water and adjusting to a small amount of jetted water, it is possible to reduce water consumption.
By shortening the pitch between the nozzles, the difference in weft insertion for each nozzle can be reduced. Weft insertion time can be increased, achieving stable weft insertion during high speed operation.
For the stabilizer inside the nozzle, more rectifying fins are provided, compared with the existing models. Water jetting convergence is improved, increasing the weft feeding force.
Provided with the cut surfaces, the needle can be attached and detached easily using the dedicated tool.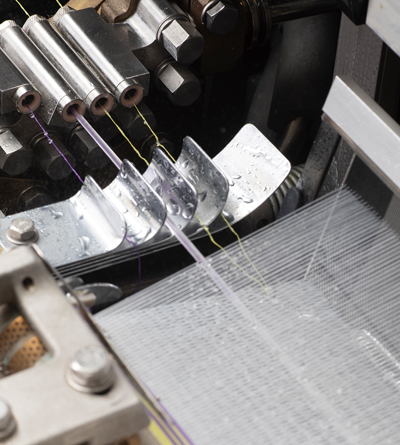 FDP-A IV W Measuring and Storage device
A new motor is used. The FDP-A IV W has an outstanding higher following performance during high-speed operation. It is provided with the feeding mechanism that positively separates yarns. It is easy to adjust to store and release even thick yarns for any weft.
The measuring amount of weft (FDP drum diameter) is simple to adjust, one-touch type.
Yarn storage sensor
During operation, weft storage is monitored and automatically supplied.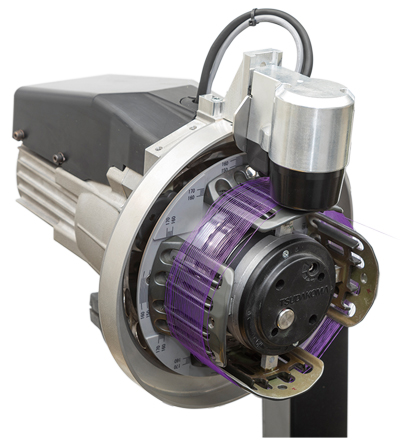 Grease spill reduction mechanism

By collecting old grease discharged during lubrication in the dedicated container, grease is not exposed to water, significantly reducing grease entry into drainage.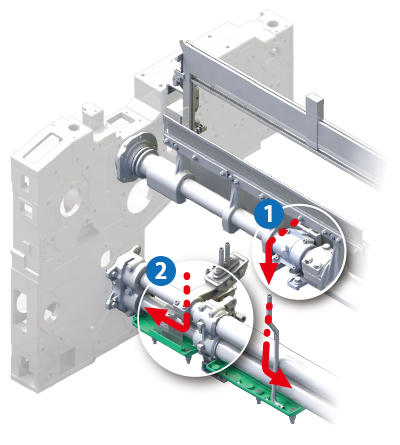 Beating section
The water to feed weft spilled on the beating section is discharged without being exposed to grease, reducing oil in drainage.
Shedding section
By preventing grease from dropping on the UNDER PAN, it is possible to reduce oil in drainage.

6-link beating
(Selectable for 2-color or more weft selections)
By shortening the beating stroke and positioning the 1st heald frame closer to the cloth fell compared with the existing models, both high quality fabric and high speed operation are offered.
Optimizing the beating stroke graph ensures reduced friction between warp and the reed and long weft insertion time.
By positioning the heald frame closer to the cloth fell, the shedding amount can be small, reducing warp load.
It is possible to use a less-high reed.
Warp fluff and warp breakage can be reduced.
Standard/Stretch yarn simple replacement

It is possible to prevent stretch yarn from exiting the nozzle due to shrinkage after cutting it. Mechanical adjustment time required for yarn replacement is significantly shortened compared with the existing models, ensuring simple mechanical setting change for yarn replacement.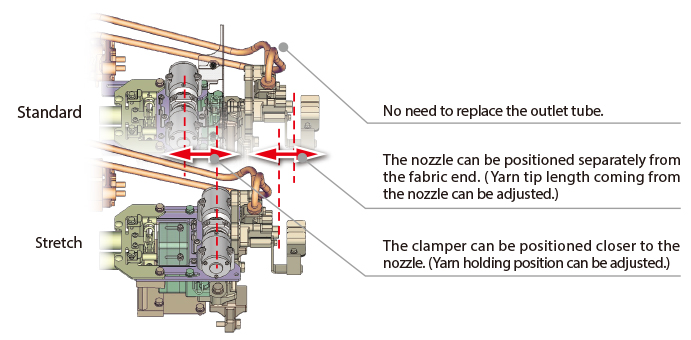 Let-off beam brake (Mechanical mark reduction)

Mechanical marks caused by a backlash of the beam gear are reduced, providing more stability and higher fabric quality.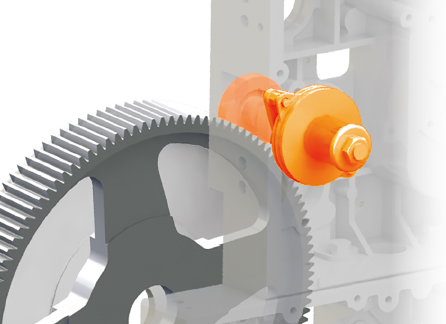 Contact Us
For catalogs, drawings, and any inquiries, contact us by contact form.