[AIR JET LOOM] ZAX9200i-Terry AIR JET LOOM
Products

AIR JET LOOM
ZAX9200i-Terry AIR JET LOOM
With the newly designed air jet loom, anyone can easily weave high-quality fabric using TSUDAKOMA's expertise. In pursuit of the ultimate user-friendly loom, the ZAX9200i Air Jet Loom was developed. TSUDAKOMA's terry-weaving know-how is integrated into the basic capacity of the ZAX9200i. The ZAX9200i-Terry is the exclusive terry-weaving air jet loom with upgraded electric components for enhanced fabric quality.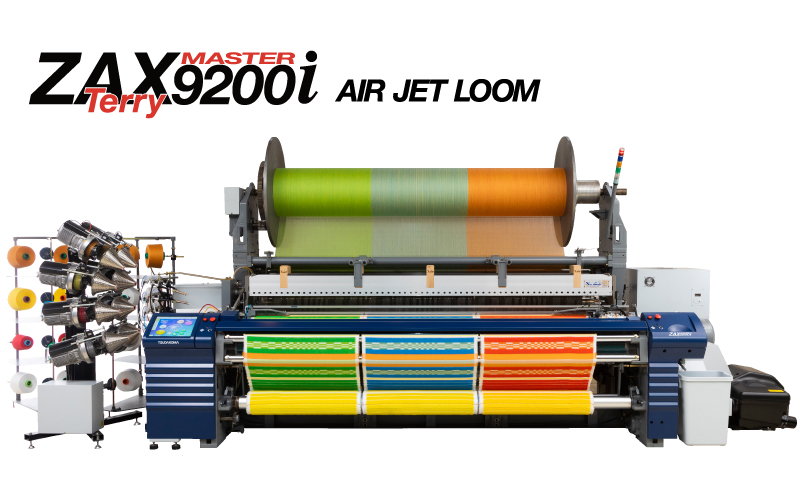 The ZAX9200i-Terry is the exclusive terry-weaving air jet loom for the next era. We provide the ZAX9200i-Terry with the "Weave Navigation® System-II" to support terry weaving. The ZAX9200i-Terry combines the ultra high-speed of the ZAX9200i with the largest accumulation of terry-weaving know-how in the world. The "Versa-Terry System" which is state of the art technology of TSUDAKOMA's terry weaving, realizes the stable weaving of high quality towel. Air consumption was also reduced appreciably compared with our conventional model.
Outstanding ultra high-speed and low vibration
High productivity is an essential factor for air jet looms. The ZAX9200i-Terry enjoys a synergy of weaving geometry optimized for a smooth warp shed, the world's best weft insertion system, and a newly designed robust structure. Consequently, the ZAX9200i-Terry is successful in three conflicting tasks: considerably increased speed compared with our conventional model, low vibration, and energy savings.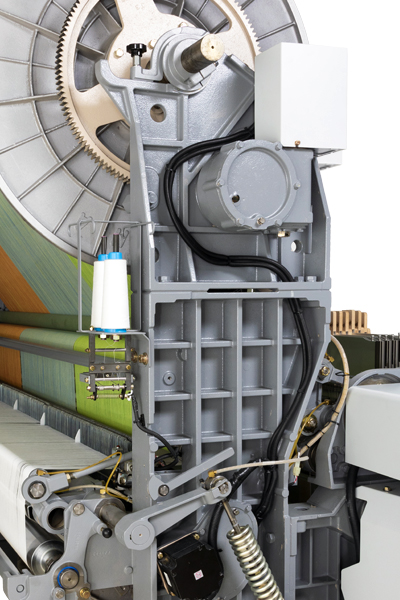 New low-inertia ETS
A newly designed low-inertia motor is employed. Thanks to its small internal inertia, higher speed is attained.
Higher operability
The pile yarn route is improved. The open space below the pile beam is wider. This makes operation in repairing warp breakage and in tying easier.
ETS Electronic Terry System
MPC Multiple Pile-Cycle terry
For the ZAX9200i-Terry, 31 kinds of pile heights can be set, and specially designed towel, such as 2-height pile and wave pile, can be easily woven. In addition, the terry cycle is programmable. Not only three-pick terry but any-pick terry can be set. This MPC Multiple Pile-Cycle terry greatly increases the flexibility of towel designs.
Improvement of quality, touch and feel
Each operation of the loose pick and the fast pick can be set to easily improve the quality, touch and feel of the towels.
Easy style change
The pile height and pile cycle can be changed easily on the Navi-board, and style changes become simpler.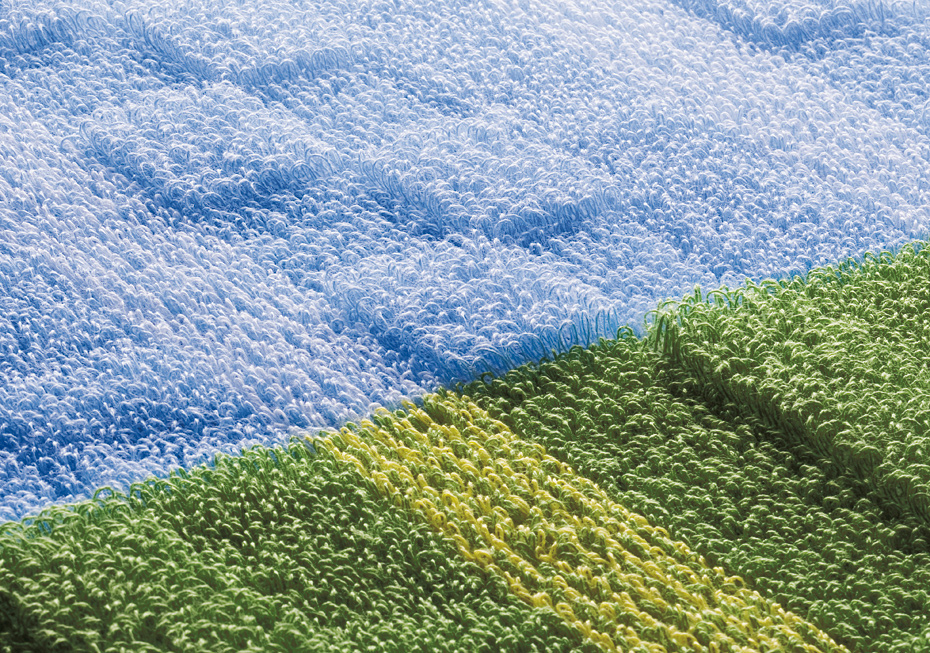 Easy weight control for towel
The change of the pile height can be carried out easily. It simplifies the weight controlfor towel. With the new EPRC Electronic Pile Ratio Control, continuous production of constant-weight towel is possible.
Contact Us
For catalogs, drawings, and any inquiries, contact us by contact form.