[Parts Information] When Placing an Order
Parts Information

When Placing an Order
Information for customers who are thinking about ordering parts or a modification kit
Thank you for using TSUDAKOMA textile machines.
When ordering parts or a modification kit*1, please check and provide us the information on the nameplate of your machine as shown in the nameplate sample below to enable us to process your order smoothly.
To obtain detailed information or parts catalogs*2, please send us a request using the contact form below.
*1: The modification kit cannot be used for certain model years and models.
*2: We charge fees for parts catalogs and information materials.
Please check the information of the following5items.
*The photo shows previous color.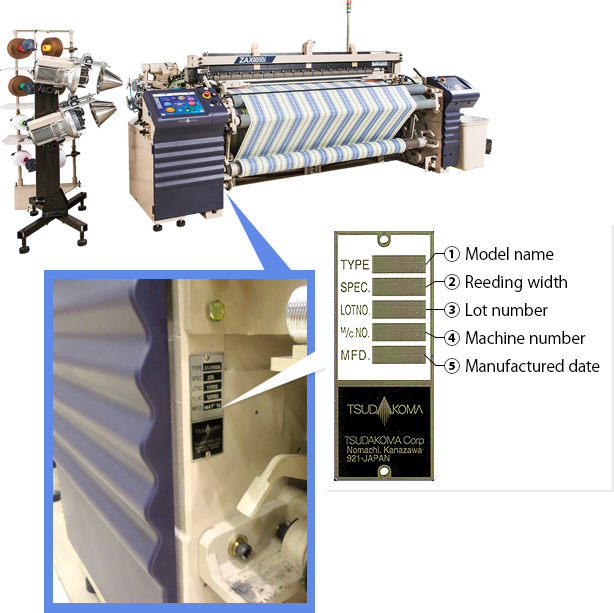 Contact Us
For catalogs, drawings, and any inquiries, contact us by contact form.