[WATER JET LOOM] ZW8100 WATER JET LOOM
Products

WATER JET LOOM
ZW8100 WATER JET LOOM
Tradition and technology creates a new legend. The "ZW8100 WATER JET LOOM" for the next generation!
Tsudakoma's water jet loom "ZW series" has a sales record of more than 140,000 sets and has enjoyed an excellent reputation as the global standard water jet loom. The new model "ZW8100" is developed for the next generation by applying Tsudakoma's long-cultivated know-how about water-jet weaving. While focusing on higher speed, best quality, wider versatility and higher operability as well as effective environmental measures, it is upgraded completely from its frames to the mechanism.
Higher productivity
Tsudakoma pursues ultra-high speed operation and designed the "ZW8100" optimally from its frame structure, beating and shedding, and increased its weft insertion performance with the pitch-shortened nozzle. This increases the ZW8100's operation speed by 10% compared with existing models.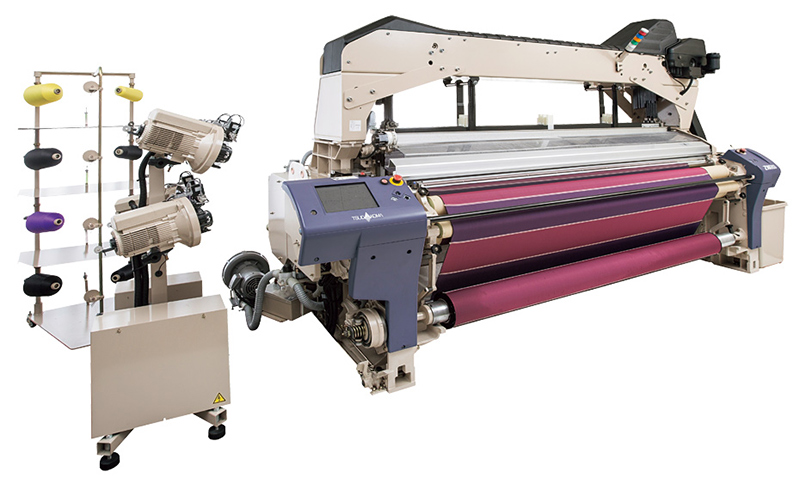 Best quality
The robust frame structure, reinforcement of the let-off motion, and shortening the cloth route at loom front allow higher pick density. High speed while keeping the best fabric quality is attained at high levels. Furthermore, the PSS-W Programmable Start is developed to efficiently reduce stop marks.
Higher operability
The "ZW8100" employs the "Weave Navigation® System" for better operability. Almost all electric adjustments can be done via the Navi-board. Its warp line height is 40-mm lower than the existing model for easy access. Furthermore, it automatically conducts pick finding after recovering from a loom stoppage and re-starts, demonstrating outstanding operability.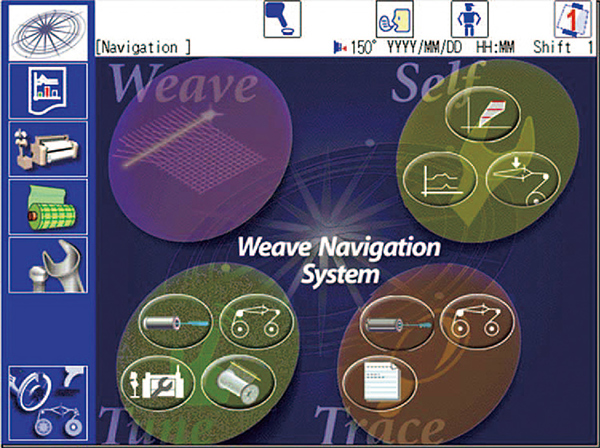 Wider versatility
The "ZW8100" supports a wider range of fabrics: from extra-fine to thick yarns, from narrow to wide widths, and unbalanced construction such as double weave. To achieve this versatility, the "ZW8100" uses a combination of an electronic dobby machine, pitch-shortened nozzle, a twin pump, and 4-color weft selection. A short cloth route at loom front allows a higher density fabric to be woven steadily.
Environmental measures
Tsudakoma always positively works on environmental issues. The "ZW8100" requires 5% less electric power compared with the existing model thanks to redesigning the mechanism for weft insertion, shedding, and beating. In addition, its robust frame structure and the optimized beating mechanism reduce vibration by 25% compared with the existing model. We deliver energy saving and environmental measures.
FDP-AIIIW Free Drum Pooling device
With an advancing mechanism that is excellent at high-speed and positively separates yarns, even a thick yarn is easily stored and released. It supports various types of weft. It is possible to adjust the diameter of the FDP drum with a simple operation.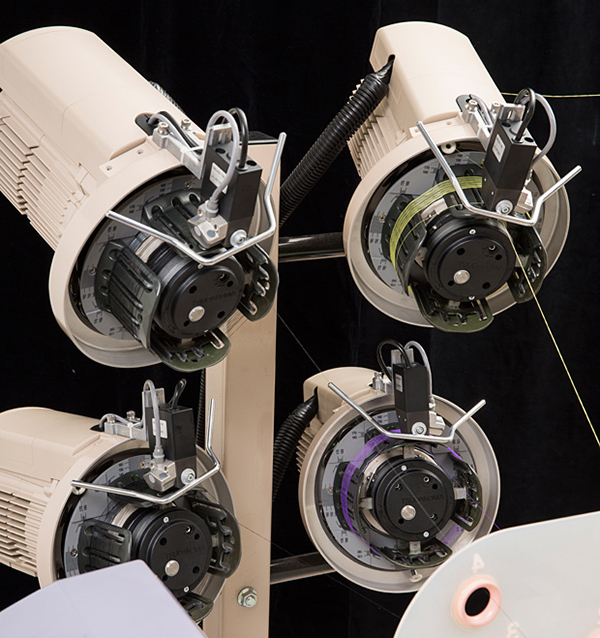 Pitch-shortened nozzle

The pitch between the nozzles is shortened. This decreases the difference between the weft inserting conditions of the two nozzles. The time for weft insertion is increased, achieving stable weft insertion at high speed operation. With the double stabilizer, convergence of jet water flow is enhanced.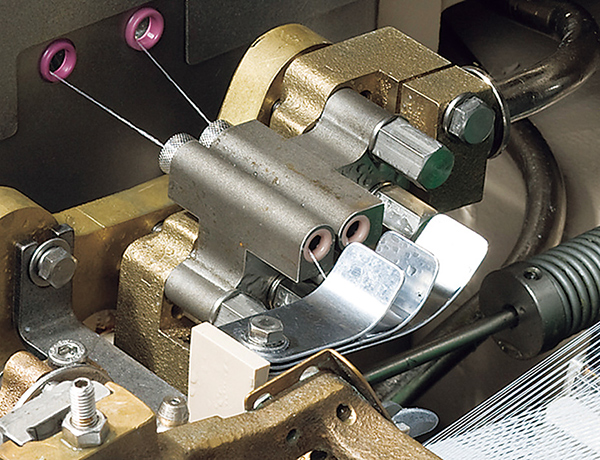 Contact Us
For catalogs, drawings, and any inquiries, contact us by contact form.